Einkaufstaschen – Grocery Bags
|
Ich habe mal wieder Einkaufstaschen genäht. Die sind einfach praktisch und ich habe sie fast täglich im Einsatz. Da passen die Canvas-Stoffe von Birch Fabrics ideal. Schön robust und so tolle Motive. Dazu ein Futterstoff von Cloud9 der mit seinem warmen Lachs-Ton ideal gepasst hat. Ich liebe es Stoffe zu kombinieren :) Und so bleiben die Taschen sogar 100% Bio-Stoffe. Die Anleitung ist wieder die Grocery Bag von Michelle Patterns. I habe diesmal eine mittlere Größe genäht.
I made some new grocery bags from new Birch Fabrics Canvas. I used my all time favorite pattern from Michelle Patterns. I paired the canvas with some lovely rose fabric from Cloud9 Koi. Love this combo!
And isn't this wood fabric perfect for the Le Challenge theme "Wood"? Check out this great monthly challenge.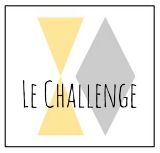 Ciao
Susanne