Am Wochenende habe ich meine Stoffe mal schön sortiert und umgeschichtet (nicht, dass sie vorher unordentlich waren – es war mehr so eine Bestandssichtung *g*). Das sind meine bedruckten Patchworkstoffe nach Farbe sortiert. Nicht zu sehen sind die zwei großen Boxen mit Kona Cotton neutrale und bunte.
At the weekend I cleaned and organized my fabrics (there weren't unorganized before – just a bit of padding and examining *lol*) In the boxes there are my printed quilting cottons. Not in the image but in two other bix boxes there are my Kona Cotton neutrals and colours.
Dabei wurden gleich neue Stoffe einsortiert. Ein Regenboxen aus Timeless Treasures Sketch Crosshatch.
I also added some new fabrics. A rainbow of Timeless Treasures Sketch Crosshatch.
Timeless Treasures Sketch Crosshatch Coffee
Timeless Treasures Sketch Crosshatch Aqua
Timeless Treasures Sketch Crosshatch Pool
Timeless Treasures Sketch Crosshatch Lime
Timeless Treasures Sketch Crosshatch Spring
Timeless Treasures Sketch Crosshatch Yellow
Timeless Treasures Sketch Crosshatch Sunshine
Timeless Treasures Sketch Crosshatch Tangerine
Timeless Treasures Sketch Crosshatch Coral
Timeless Treasures Sketch Crosshatch Pink
Timeless Treasures Sketch Crosshatch Lipstick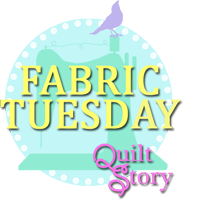 Ciao
Susanne