Pleated Wristlet – eine kleine Handtasche
|
So, hier ist sie, die neue Taschenanleitung von Keyka Lou – Pleated Wristlet PDF Sewing Pattern. Ich weiß nicht, ob man nach ein paar Anleitungen besonders viel Übung darin bekommt, aber diese Anleitung war sensationell einfach durch zuarbeiten. Ich bin sehr zufrieden mit dem Ergebnis :) Das ist die mittlere Größe. Ich mache bestimmt noch eine in ganz klein. Schaut bestimmt süß aus.
Here is the finished bag of the newest Keyka Lou Pattern – Pleated Wristlet PDF Sewing Pattern. It was so easy for me to sew (maybe I have a lot of Keyka Lou pattern experience ;) ). It is the medium size. I will sew the smallest size too – will look so cute.
Bei der Reißverschlussfarbe habe ich mich nochmal umentschieden. Die ist jetzt schön knallig :) Seht ihr wie sauber der RV eingefasst ist? Finde die Lösung toll. Der Außenstoff ist Backyard Baby Aqua Birch Forest. Ich finde durch die Falten hat es etwas dreidimensionales. Als ob man in den Wald sehen könnte :)
I changed my mind for the zip color. I think the green really pops. I love the clean look of the zipper ends. The fabric is Backyard Baby Aqua Birch Forest. I think with the pleating it looks 3D – feels like looking into a forest.
Und hier die Ecken, von denen ich auch nicht genug schwärmen kann. Wenn man einmal weiß, wie das geht, eigentlich super einfach. Aber da muss man erstmal drauf kommen. Ob sie dafür ein Patent angemeldet hat? ;)
Here are the corners I love too. So clever… I wonder if she has a patent on it ;)
Hab noch eine andere Anleitung ausgedruckt hier liegen. Die folgt dann wohl in den nächsten Tagen. Obige Tasche werde ich wohl bei Dawanda einstellen, wer also noch ein kleines Geschenk sucht… ;)
I still have another pattern from her printed out. This will follow in a few days.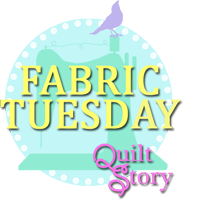 Ciao
Susanne